The Praise in the Park event is the culmination of Love Week - Regina. On Saturday, September 10, 2016 from 1pm-10 pm, participating musicians and bands will play music to praise and worship Almighty God in Victoria Park, the heart of the city. The headliner for 2016 is The Digital Age.

From the Digital Age ............
And so let The Digital Age begin, an age that mocks its very moniker by yielding music that overflows with heart and soul—not just the kind that makes for a gliding groove or an emotive performance. Yes, there's plenty of that to enjoy on Evening:Morning. But another brand of heart and soul also manifests itself, and it's one Waldrop sums up with high-beam optimism:
"Our God isn't passive and in the grave. He's active and so we thought, <em>'Let's put the flashlight ahead of us and see what step we're supposed to take.'</em> We don't know where we're going but we're going somewhere and we're trusting that God is with us every step. We've been given the gist; we've been given the songs. Now it's time to go out into the wild, follow … and see."
---
Powered by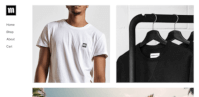 Create your own unique website with customizable templates.