WHAT IS LOVE WEEK REGINA ?



The Regina Evangelical Ministerial Association (REMA) and the Regina Council of Churches (RCC) are delighted to together endorse the "Love Week – Regina \ Praise in the Park \ Ministries Fair Event" and its organizing team. This is a 3 part event scheduled on the following dates:
Love Week - Regina: September 3 - September 7, 2018,

Praise in the Park: September 8, 2018

Ministries Fair: September 8, 2018

The overall goal of this event is first to bring glory to Jesus Christ in the public square, and also to bring blessing to our city through our gifts of service, all in a way that demonstrates the essential unity of the body of Christ in Regina (see the John 17 prayer of Jesus!).
Love Week - Regina is a week-long event with a mission to mobilize the Church of Regina to touch people's lives with the amazing, life-transforming love of Jesus Christ. During the week, individuals, Sunday School classes, youth groups, men's and women's groups and all kinds of groups from our churches and ministries will custom-design ways to touch the people of their community with Jesus-powered planned and random acts of kindness. For more information, download the document.


---
Powered by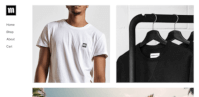 Create your own unique website with customizable templates.